Virtual Site Walks
Kick-Start Your Senior Living Renovation Projects
With the virtual site walk option, you get expert recommendations for your Senior Living project – from afar! Available for Interiors Assessment and Interior Design projects, virtual site walks are a safe, cost-effective way to jump-start your project.
Virtual site walks allow you to take advantage of:
Enhanced Safety
We'll send you everything you need for a self-guided walk and photo capture around your building. A completely virtual process reduces in-person interactions.
Reduced Costs
Powered by innovative technology, virtual site walks reduce the time needed to complete deliverables and eliminate reimbursable travel expenses.
Time Savings
We can move projects forward faster without travel time, and photos are linked to floor plans to expedite the project scoping process.
1
You will receive an equipment kit with step-by-step instructions to complete a self-guided building walk and take photos in designated locations.
2
Complete the site walk and upload your 360-degree photos. When you're done, ship the equipment kit back using our checklist and prepaid return label.
3
We will set up a conference call to review your building photos and discuss interior design options. You will then receive an interior design project scope, an FF&E estimate by space, and a photo report from the site walk.
"During the COVID-19 pandemic, we added virtual site walks to enhance safety while keeping projects on track. We're excited to bring this innovative solution to our clients for a safe and cost-effective option!"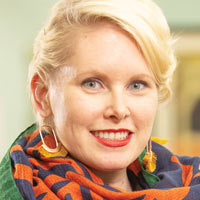 Erin Berry
Interior Design Director
Featured Interior Design Projects