As the finishing touch of any interior design, artwork plays a big role in the mood of a space. Whether it's providing visual cues to the purpose of the space, evoking memories or promoting ties to the local community, artwork helps set the stage for memorable experiences, which can help communities increase resident engagement.
When it comes to selecting artwork for Senior Living communities, there are a few special considerations. Here are six tips to keep in mind: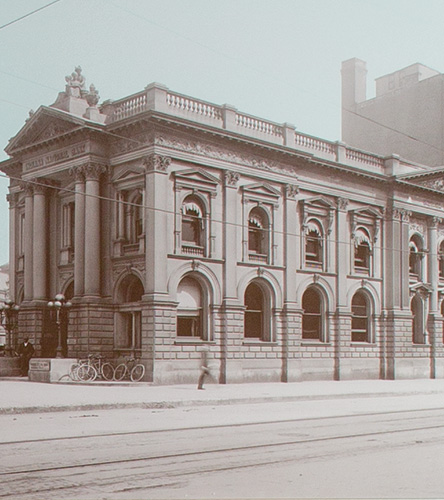 1. Local Love
Spark conversations and memories with community-centric artwork throughout the building. Use wall art featuring regional landmarks and maps, local military veterans or celebrities, or locally sourced materials to engage residents. This approach works especially well in Memory Care environments.
2. Art Gallery
Help build community by using residents' artwork in your design. A rotating gallery wall is a great way to showcase the latest work while keeping décor fresh and engaging. Sourcing artwork created by local artists is another great way to promote connection with the local community.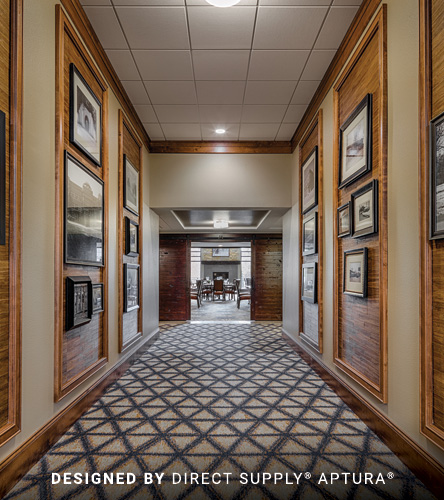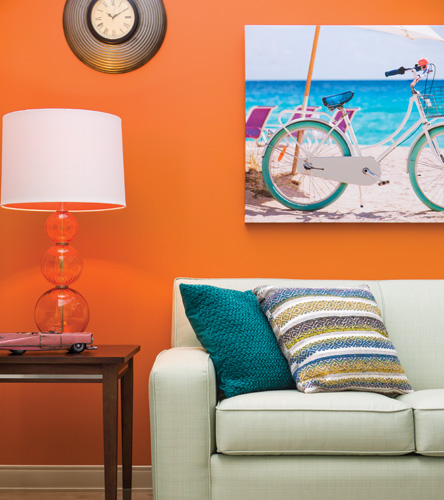 3. High Contrast
Residents with reduced eyesight can have trouble distinguishing muted, abstract paintings. Choosing artwork with high contrast can be easier on the eyes and bring energy into the space as well.
4. Pick a Theme
Consider themed artwork for areas dedicated to certain activities. For example, use movie artwork in the theater room or spa images in the salon. Not only does thematic art create unique destinations that are attractive to residents, it also provides helpful visual cues for the purpose of the space.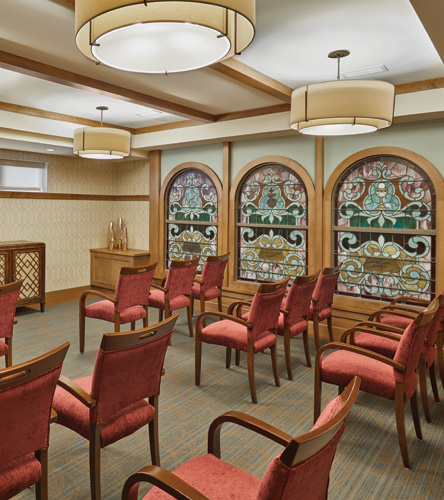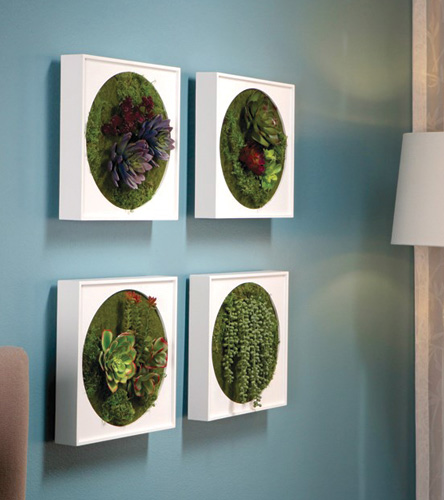 5. Break the Mold
Break free of traditional frames with fun, modern canvases. Spark interaction with tactile pieces in all different mediums, which encourage residents to interact with their surroundings. Wall gardens and artwork with moveable pieces are all great ways to pique residents' interest.
6. Wayfinding
Strategically using artwork as wayfinding pieces is a stylish way to help residents navigate the building. Color block tactile art and textured panels in coordinating colors can help residents with memory concerns more easily find their way around.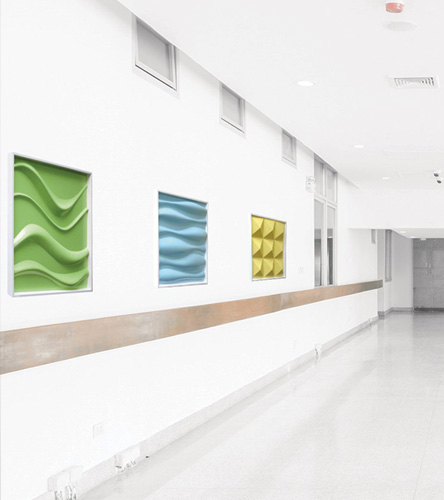 Simplify your artwork project with Direct Supply
Artwork has a huge impact on Senior Living spaces, but oftentimes it's overlooked or left to the last minute. That's why Direct Supply makes it simple to bring your artwork vision to life. Just provide us with a few project specifics, like the color palette, design boards or any other aesthetic concepts. Then we'll get to work creating an artwork package for you to review and approve. We'll also handle delivery and installation to ensure the artwork is properly secured for Senior Living environments.