In light of the current health climate, many providers are looking for ways to use technology to keep residents and staff safe and healthy. Technology design can help maximize your infection prevention strategy and create safer environments, more operational efficiencies and a stronger return on your investment.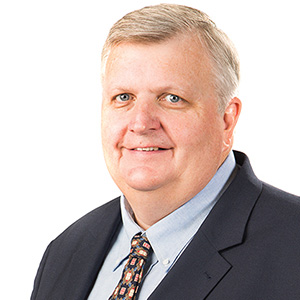 One of Direct Supply's Senior Living technology experts is Patrick Mahoney, Senior Technology Designer. With nearly 30 years of experience, Patrick designs information and communications technology systems as well as electronic safety and security systems into Senior Living projects. As the Vice Chair of the BICSI Standards Committee, Patrick helps write the standards and design manuals for the industry. Here he answers questions about how technology design can help you improve outcomes: 
Q: What is technology design?
A: Technology design is the practice of combining the latest electronic technology communications and security systems to create the best possible solution for a community's unique needs. As Senior Living technology systems continue to evolve, it's important to make sure the solutions a community is installing today will serve it well into the future.
As a tech designer I work to ensure the infrastructure for network communications and power are properly integrated into the design in both renovation and new construction projects. See a full list of deliverables broken out by project type.
Q: Why is technology design necessary for Senior Living communities?
A: Senior Living communities could benefit from technology design for a number of reasons. First, many communities have outdated Wi-Fi networks, which are essential for the latest technology solutions used by residents and staff. Updating the Wi-Fi infrastructure, eliminating Wi-Fi dead spots and improving building bandwidth could help providers offer better care.
Second, technology can help reduce stress on staff. There is a tremendous burden on staff, and the right technology can help alleviate that. The infrastructure for that technology should be part of the design and not an afterthought. 
Q: ​Why should communities adopt new technologies?
As we look to the future, we are relying on technology to serve us and fill in the gaps. Tech boosts infection prevention, promotes socialization, improves safety and most importantly, simplifies processes. In fact, we're already seeing a major shift in dependence on technology in the Senior Living industry. Since the onset of COVID-19, the number of Senior Living leaders who believe technology has a clear return on investment has increased from 24% to 48%¹.
Many providers are implementing solutions that will automatically transfer vital signs readings from Bluetooth-connected equipment into an electronic medical record (EMR). These systems, like DS smart®, help operators save time and eliminate transcription errors, which is important in today's environment to accurately track trends.
Another example of simplifying processes is an intercom system that reports to staff members' phones. Instead of staff physically answering the door when the doorbell rings, they'll be able to see a video of who is standing at the door on their mobile device to let them in remotely.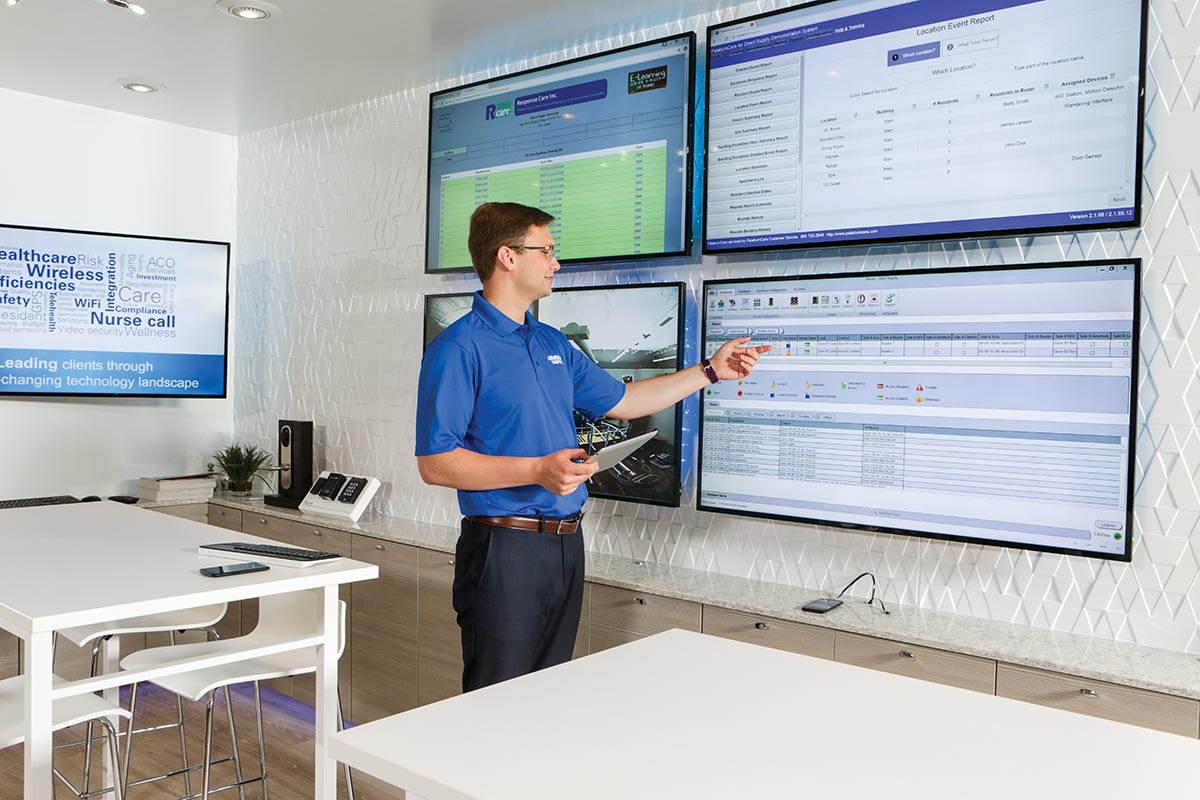 Q: What technology systems are you most excited about?
A: Electronic Security has helped Senior Living operators offer electronic communications in this new normal and provide safety, security and confidence despite a devastating pandemic, so people could return to their daily lives.
Security is one of the top Senior Living technology trends right now. More than ever, we are seeing providers want to ensure residents, staff and guests are safe and protected. These tech systems are making a big impact for them:
Q: What makes Direct Supply's technology design different?
A: The wide array of technology systems on the market can quickly become overwhelming when planning for your next renovation or construction project. Our team of technology design experts work to create customized solutions for each community we serve to relieve the hassle and stress of managing any size technology project.
Depending on a project's needs and budget, Direct Supply offers three levels of technology design: 
Free Design Assistance: Ideal for 1 to 2 technology system replacements in existing buildings where tech drawings aren't needed.

Tech Design Lite: Perfect for 3+ technology systems in small additions, renovations or new construction projects already underway.

Tech Design Standard: Receive complete support on multiple systems for large additions, new construction or pre-construction work.
The Bottom Line: Technology to Boost Outcomes
We can help with your technology design to increase revenue, drive out costs and improve residential outcomes. Explore our technology design services or fill out the form below for a free consultation.